Exhibitions 2018
Pat Badt is pleased to be participating in two exhibitions Fall 2018:



SWAMP

at the Hamilton Street Gallery, NJ with Election 2016 from the Boxwork group (left).

and



BlackOut

at the Ashton Gallery, San Diego, CA with Shimmer from the I Remember series (right).




---
Fall at The Third Barn, 2018
FALL AT THE THIRD BARN

Sound Installation / Performance

Seth Cluett

and

Art Installation

Fredrick Wright Jones

at

The Third Barn (Located in Lehigh County, PA) Saturday September 29th

About:
Seth Cluett is a composer and visual artist who creates work that explores everyday actions at extreme magnification, examines minutae by amplifying impossible tasks, and tries to understand the working of memory in forms that rethink the role of the senses in an increasingly technologized society. Ranging from photography and drawing to installation, concert music, and critical writing, his "subtle…seductive, immersive" (Artforum) sound work has been characterized as "rigorously focused and full of detail".

Fredrick Wright Jones is an Assistant Professor of Art at Muhlenberg College. FWJ says: "I work at the crossroads of function, play and ritual. This folkloric work is caught in an ethical Middle Passage between dutiful responsibility and post-punk cynicism."
---
Sounds in the Orchard 2018
About Michael J. Schumacher: MJS is a composer working with all manner of instruments and styles, including symphonies, song cycles, works for solo piano in the minimalist/avant-garde, rock, and ambient styles. He works with electronics, specializing in computer generated sound and processing of acoustic instruments. He uses many instruments including prepared electric guitar, piano, and lap-top computer. Many of his pieces are presented as "sound installations," a style between composition and sculpture.
---
Pat Badt included in the exhibition WARMER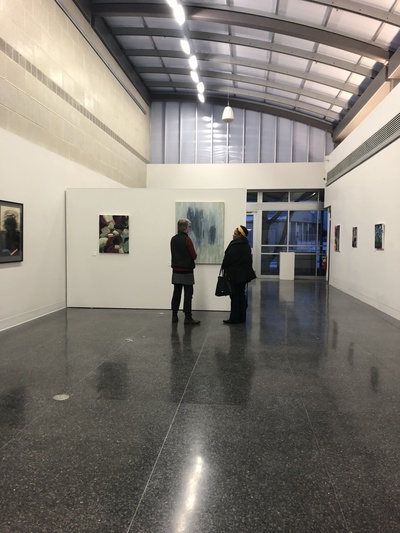 ---
Artist Lecture and Jurors