Immersion: sound installations and field recordings
An exhibition at Soft Machine Gallery will open on December 16, 2023. Immersive sound installations featuring
Michael J. Schumacher - Rome Piece Allentown , 2023
John Roach - Capped Brood, 2023
and sound works from Maile Colbert & Rui Costa, Peter Cusack, Patrick Tubin McGinley aka murmur, Michael N. Meyer, Joseph Young
Scott Sherk: Acoustic Environment...there is no silence
The Garde House, Lafayette College, Fall 2023
Ambient Environment is a project by Scott Sherk making visible the levels and frequency of our surrounding soundscapes. The project has two components represented by two video monitors.
Monitor One: Silence, 2023, custom OpenGl animation on endless loop, 7 min 22 sec.
Monitor Two: Ambient, 2023, custom live audio visualization programming using Max/MSP/Jitter/OpenGl; microphones, computer, monitor.
The spinning circle displays the frequencies from low (center) to high (outer) and their respective energy. Loud sounds are reflected by higher curves. There is never silence.
Ambient Environment There is never silence
The world has become louder and louder and louder. Since the industrial revolution the repetitive sound of motors vibrating has become an ever increasing part of our consciousness. With the invention and distribution of electricity, the 60 cycle hum of the electric grid began vibrating our world. The drone of airplanes and the steady hum of traffic are such a large part of our everyday, that we are rarely cognizant of how throughly they populate and define our sounding world. In short, a large part of our awareness of the world is consumed by an unconsidered, uncontrolled, random, and overwhelming din!
Henri Lefebvre has argued that space and the places we inhabit are never neutral collections of Cartesian coordinates. All space has a social component and is constructed by the structures of power within which we exist. We generally understand these structures — open space, private space, personal space, safe space, public space, available space, occupied space, social space…
What we don't grasp, however, is the manner in which soundings can contradict, confuse, and obfuscate our sense of space. Sound exists outside the normal boundaries of the private and the public. The school bus grinding its gears wakes us in the early morning, the gun range a mile away interrupts our afternoon study, the traffic along Rt. 22 shakes our foundations, the whine of the motorcycle invades our inner reflections. An omnipresent low frequency rumble accompanies every aspect of our life.
Third Barn re-opens with Bruce Wall and Mary Lawlor, June 2023
LabSpace, Hillsdale, NY, 2022 - 2023
Knox Gallery, Monterey Library, MA, 2022 - 2023
Scott and I are pleased to be invited to the exhibition Common Threads at the Monterey Library
Artist Residency Skagafjordur, North Iceland, 2022
 Allentown Art Museum  June 14, 2022 - June 14, 2023
Scott Sherk was invited to create art in unlikely places in the Allentown Art Museum. Using field recordings from a residency at the American Academy in Rome and underwater recordings from the Jordan Creek, he installed the works in three unlikely places.
Out of PA, 4/12 - 5/6, 2022
Participating Artists:
Pat Badt, Leslie Fletcher, Jill Odegaard,
Scott Sherk, Rhonda Wall and Brian Wiggins.
Out of PA explores artistic practices now happening in Eastern Pennsylvania. Pennsylvania is the last, affordable wedge of the New York City real estate pie. Artists have been moving there to find reasonable rents and day jobs that allow them to continue their art practice. This unique area-- between urban, suburban, agricultural and industrial has given artists a new sense of place.
This exhibition will make visible different forms of abstraction by six mid-career artists Pat Badt, Leslie Fletcher, Jill Odegaard, Scott Sherk, Rhonda Wall and Brian Wiggins, all living and working in eastern Pennsylvania, each with strong ties to New York City. Each artist has developed their work in highly personal and unique ways in drawing, fiber, painting, collage and sound. A sense of touch, texture and an affinity to materials can be found in the work of these contemporary artists.
Muted Stories CD from and/OAR
Scott Sherk was included on the CD "Muted Stories" available from and/OAR here
https://www.and-oar.org/and_49.html

Designed and produced by and/OAR's Dale Lloyd, this CD was three years in the making.
"One particular trait of music and older environmental / documentary recordings that has long fascinated me is sound quality lacking crisp high frequencies and/or 'state of the art' sound quality - especially when combined with unrefined, understated, pastoral, mysterious, and/or oblique compositional elements, which seem to convey moments or experiences overlooked by most people." Dale Lloyd

Art of the Book at the Rochester Public Library
Pat Badt's bookwork Swatches of Memories will be included in the 2021 Art of the Book exhibition at the Rochester Public Library, Rochester, New York from July 1 - October 15, 2021
Allentown Art Museum Gala Benefit 2021
Each April our Gala raises funds that provide essential support for the Art Museum and its mission to inspire, teach, transform, and engage our community through the arts.
Saturday, April 24, 2021 | 7–8pm
This year's Gala is a virtual event, with free admission for all.
Experience the excitement of a live, fast-paced art auction, meet the Museum's new President and CEO, Max Weintraub, and learn about and support the Museum's many initiatives, all while being a part of a one-of-a-kind cultural happening.
Scott Sherk | Listening to: Extract from Field Recording Archive, Toshiya Tsunoda
DECEMBER 2020 - BENEFIT FOR MAPS
All proceeds will be donated to MAPS to support their work with over 500 kids:
U.S. Department of Education's Migrant Education Program in Colorado
Remote Art Workshops for Youths at P.S. 172, a Title 1 school in Brooklyn, NY
Remote Art Workshops for Newcomers Academy, a public school for refugee and migrant youths in Allentown, PA.
and other partnerships
Michael Schumacher's Living Room Pieces Nov. 15, 2020 - January 10, 2021
MICHAEL J. SCHUMACHER Composer and Sound Artist installed @The Third Barn: LIVING ROOM PIECE for 2 channel systems, a continuous installation that makes sound intermittently, from 10AM-10PM, November 15, 2020 - January 10, 2021.
Living Room Pieces is a sound installation that explores listening in the home - its special modes and attributes - reinventing the living space as a place of engagement and discovery.
Scott Sherk is sound happy to be included in La Llamada 2020 for El Museo Taller Ferrowhite y Bahía[in]sonora -- Bahía Blanca, Argentina. Some great minature tracks!
Remembering our last event, Summer 2019. Programming on pause due to COVID-19
Drawing Challenge IV and X, Online exhibition, Jason McCoy Gallery, 2020
Pat Badt is please to be included in the Jason McCoy Gallery Drawing Challenge IV and X, an on-line show during the COVID-19 pandemic. The Drawing Challenge is an open call by the gallery for artwork that responds to a specific poem, song or sentence.

Drawing Challenge IV: Prime Gratitude: Spring Always Returns (left)

"Those who contemplate the beauty of the earth
find reserves of strength that will endure as long as life lasts.
There is something infinitely healing in the repeated refrains of nature -
the assurance that dawn comes after night, and spring after winter."

from Rachel Carson's (1907-1964) "Silent Spring" (1962)
Drawing Challenge X: Crossed Letter HV (right)
"History will have to record that the greatest tragedy of this period of social transition was not the strident clamor of the bad people, but the appalling silence of the good people. Injustice anywhere is a threat to justice everywhere. We are caught in an inescapable network of mutuality, tied in a single garment of destiny. Whatever affects one directly, affects all indirectly. He who passively accepts evil is as much involved in it as he who helped to perpetuate it. He who accepts evil without protesting against it is really cooperating with it."
- Martin Luther King, Jr., 1963 -
Plain & Fancy at the Painting Center, NYC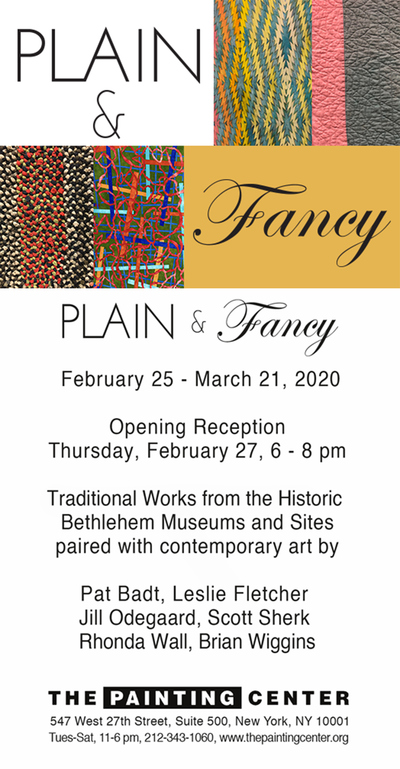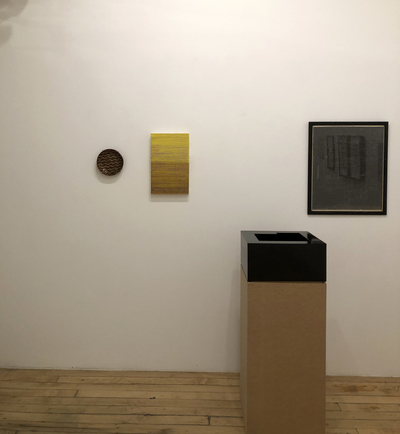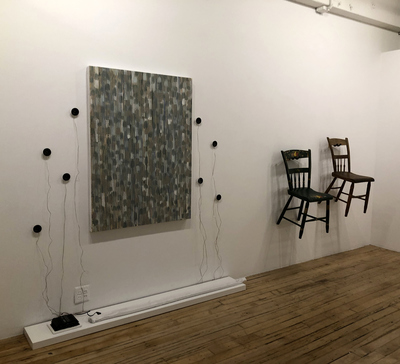 Plain & Fancy at Cedar Crest College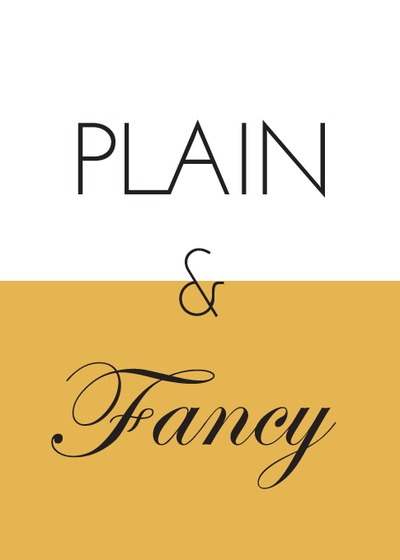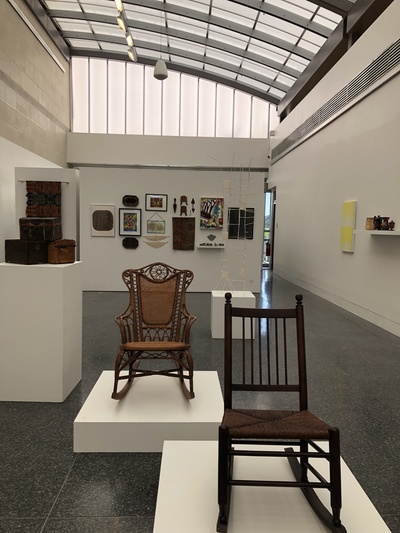 PLAIN & FANCY
organized by
The Third Barn

Traditional Works from the Historic Bethlehem Museums and Sites paired with contemporary art
by
Leslie Fletcher
Jill Odegaard
Scott Sherk & Pat Badt
Rhonda Wall
Brian Wiggins

1810 Goundie House
Historic Bethlehem Museums and Sites
September 21 through February 16, 2019
Center for Visual Research
Cedar Crest College
October 28, 2019 through February 9, 2020
The Painting Center
February 25 through March 21, 2020
The William J. and Pearl F. Lemmon Visiting Artist Gallery
Kent State University at Stark
October 1 through 30, 2020
Badt Sherk,
Tears of Rain
Plain & Fancy at Goundie House, Bethlehem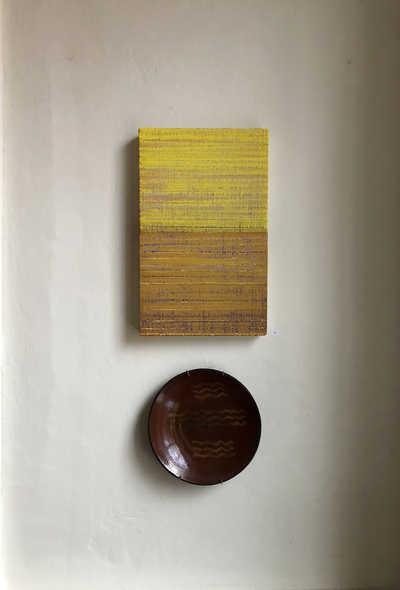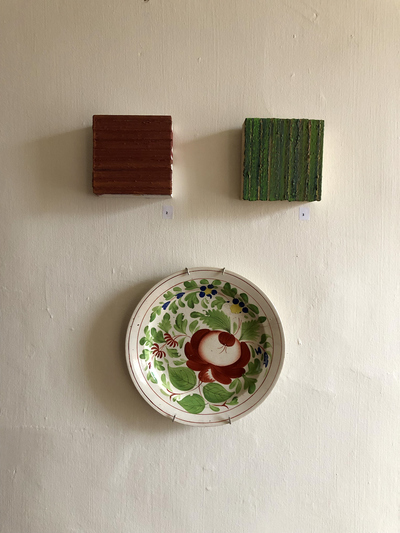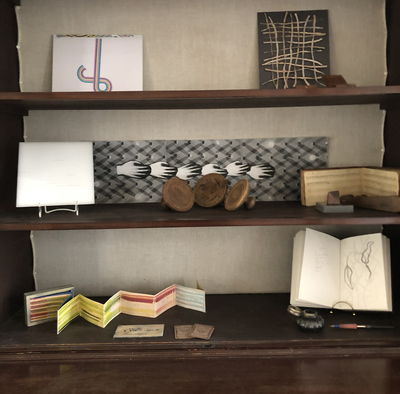 ​PASSING
BITTERSWEET

January 9–February 9
Williams Center Gallery ​
Guest Curator, Elizabeth Johnson

Passing Bittersweet features work that embodies ideas garnered from reading Lafayette alumnus Ross Gay's The Book of Delights. His chatty, humorous, open-ended essays were culled from a year of daily asking himself: "What delights me?" Self-study and identity merge with the places, people, books, and routines that make Ross Gay happy. From inside what he calls "intense fleeting attentions," Gay maintains a practice of acknowledging what is beautiful in the midst of the brutal.
The 25 artists of Passing Bittersweet were chosen not because they illustrate Gay's delights or process, but because their personal delights find aesthetic, physical ways to reframe negativity. The gathered artworks echo Gay's conviction that numberless, small, positive human actions and transactions dispel what is dark, lonely, and unjust. Passing Bittersweet honors Ross Gay, The Book of Delights, and artists who validate vulnerable, peripheral, and oft-overlooked treasures of common experience.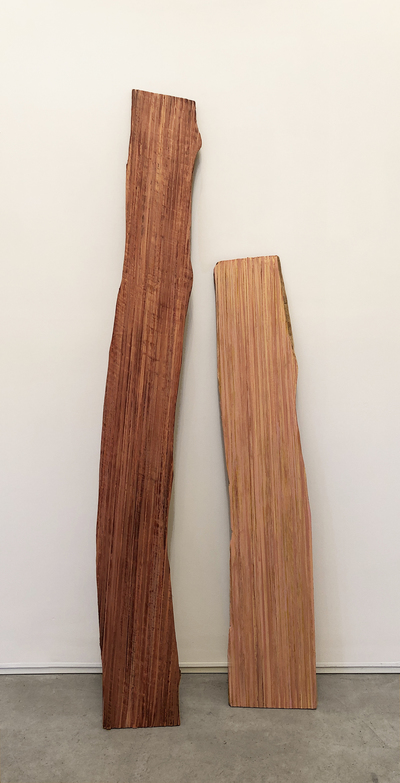 Badt,
Wood Sprites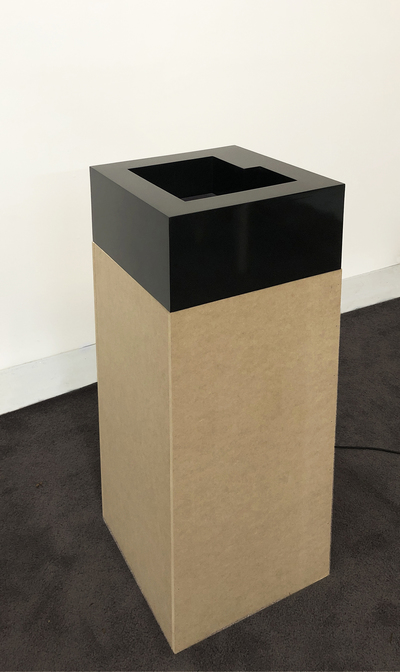 Sherk,
Cellar
Visiting Artists at the American Academy in Rome (upcoming)
We are pleased to be going to Rome as Visiting Artists at the American Academy in Rome to work on a joint project. More to come...
We are both pleased to participate in Brick and Mortar Gallery's exhibition
A Collection of Lines. A Collection of Lines is a juried group exhibition of drawings and works on paper submitted by artists within a 30 mile radius of Brick + Mortar Gallery.

The shortest distance between a local artist and an Easton gallery is a straight line.
Brick + Mortar Gallery's summer group show, titled "A Collection of Lines," will be on display from August 3 through August 24.

By Connor Lagore | For lehighvalleylive.com
The Merriam-Webster Dictionary has 15 different definitions for the word 'line' as a noun. There are 11 more ways one could use the word as a verb.
But the dictionary is too stringent, too limiting. There are so many more ways to interpret a line.
Decorating the walls of the Brick + Mortar Galleryin the Simon Silk Mill currently, there are more than 50.

That's how many artists have pieces featured in the gallery's current exhibition, "A Collection of Lines." Gallery Director Colleen O'Neal put out a call for artists within a 40-mile radius for works on paper less than 12 inches by 12 inches to cover the gallery walls.
Those artists brought in just under 100 works for the exhibition, which had its grand opening on August 3 and will run until August 24. There's no shortage of variety. Drawings, paintings, collages, photographic work — there's a whole host of mediums represented.
"It really runs the gamut," O'Neal said.
The whole project was O'Neal's brainchild. A transplant from New Jersey, she's been living in the Easton area since 2017 and in her role as the director at Brick + Mortar since March 2019, so she felt the need to get a better grasp on the network of artists in the area.
"I know so many artists from the Newark area, but I don't really know who's working around here," she said. "So, it was really important for me to do some sort of outreach." She noted that galleries will often have summer group shows and thought that would be a perfect way for both her and the surrounding community to get to know some of the work that was being created in the area.

She initially put out the call for any artist within a 30-mile radius but talked to a group of artists that worked 36 miles away. So, 30 became 40.
O'Neal, who's an artist herself, sees exhibitions like "A Collection of Lines" as a way for artists to plug into their community when they often spend so much time apart.
"It can be isolating," she said of a creative life. "There's a lot of artists struggling with a range of different issues, whether it's mental health or financial issues – not all artists deal with that, but some do. It's nice to have a community that supports you and understands some of the struggles you're going through."
Allentown artist Pat Badt agreed many artists live private lives. Gathering for these types of events helps to open the world up a bit, Badt said.
"New openings or gallery shows, they're meeting places for artists and so they're super important," she said.
O'Neal said some artists haven't been to Brick + Mortar or didn't even know it existed, and that symbiotic relationship helps the gallery thrive and artists connect with their community.
And so, what better way to connect than with a line?
"A line is a very basic element in creating work," she said. "It's very broad, and I just wanted to see what happened."

Lots of things happened, almost 100 of them. And all were different — there were bright and crowded paintings, minimalistic sketches and even one simple, continuous line.
Lines are important in almost any medium, which allowed the participants to use lines to capitalize on their own strengths. For some, like Allentown-based artist Les Fletcher, it was a match made in heaven.
"I just said to myself 'Wow, this is what I do,'" Fletcher said. "It's perfect."
Fletcher, whose vibrant pencil and water color pieces in the exhibition captured his preference for vibrant color and thick, abstract lines, responded to the prompt much differently than Badt. She found old postcards on eBay depicting Pennsylvania countryside and collaged them with prints she had made. It's a method of artistry that's new to her, but it fit perfectly within the exhibition.
And with so many different styles of art sharing the walls, the artists involved were excited to see how others had interpreted O'Neal's prompt.
Artists featured in the show can be just as entranced with their peers' works as a typical gallery viewer. Fletcher sure was.
"Colleen's manifesto was so simple, that it could have been, and it was, interpreted in as many different ways as there were artists in the exhibition," he said. "That was really exciting to see."

And Badt, who was out of town the weekend of the opening, is excited to be able to see the gallery when she returns.
Clara Kewley, a recent high school graduate who contributed two intricately designed collages to the show, has grown up surrounded by the older, veteran artists in the Lehigh Valley art world, but noted how many more people were able to join the community with a larger radius of artists being welcomed to the exhibition.
"I think as an artist, you really want to become part of the community that you live in," Fletcher said. "You want to interact with other artists within your community."
Badt agreed.
"It's wonderful to bring a collection of local artists together," she said. She runs a project called THE THIRD BARNwith her partner Scott Sherk.
Strengthening that artistic network in the area is the purpose of a group show, empowering the artists to be a part of something bigger than themselves.
"You can be a part of it," O'Neal said. "This is your community."

https://www.lehighvalleylive.com/entertainment/2019/08/the-shortest-distance-between-a-local-artist-and-an-easton-gallery-is-a-straight-line.html



Great Expectations @ Anita Shapolsky
Great Expectations


Image: Badt, Rock Island, oil on support, 40 x 30


Anita Shapolsky Art Foundation
20 West Broadway
Jim Thorpe, PA 18299

Hours:Saturdays and Sundays
Memorial Day – September
11 am – 5 pm
JULY 21 - AUGUST 14, 2019
Opening Reception: Sunday, July 21 4 - 6pm
The A.S. Art Foundation is pleased to present the opening of Great Expectations, an exhibition that aligns with our foundation's mission to expose the public to fine abstract art, from both old masters and new artists, and to educate current and future generations on the significant styles of Abstract Expressionism. This group show brings together several young and mid-life artists - all local to Pennsylvania - with the great expectation of showcasing how the abstract tradition continues to influence contemporary art in surprisingly new ways.

THE WORLD AT HOME
A Disastrous Duplex Was Transformed into a Warm and Artsy Montreal Home
by MARIE-LYNE QUIRION

Name: Ara Osterweiland David Baumflek, their 2-year-old daughter Oona, and little dachshunds, Olivia and Picolo
Location: Mile End — Montreal, Canada
Size: 2500 square feet
Years lived in: 3 years, owned

Ara and David are both native Brooklynites who moved to Montreal from New York in 2009 when Ara was hired as a film professor at McGill University. When they arrived in Montreal, David founded a custom design company called Atelier Assembly; he has since left that company (although it's still doing great) to teach Sculpture and New Media at Dawson College. Ara is a painter, writer, and film scholar. Both artists, both creative, they love to make everything themselves—and they renovated the house entirely. The result is stunning.
When David and Ara bought their house in the Mile End back in 2015, it was a duplex, and, more importantly, a complete disaster. The entire back of the house was boarded up, and the rooms had been divided up into dark, claustrophobic spaces. David then spent eight, long months completely renovating it—on his own. Their goal was to turn it into a light-filled, joyful space, where they could both have room to do their art and raise a human/dog family. They also knocked down the old rotted garage to make way for a garden, since they desperately wanted an outdoor space to enjoy the beautiful but all-too-brief summer months in Montreal. Since moving in in the winter of 2016, they have filled it with art and love and a lot of crazy critters (they have an adorable 2-year-old girl named Oona and two naughty little dachshunds, Olivia and Picolo).
As David is an exceptionally talented artist, furniture designer, and carpenter, he not only gutted and redesigned the space, but built a lot of their furniture, and also made nearly all of their pottery. The rest of the furniture has mostly been salvaged from off the street and junk shops, and lovingly refurbished. Although they both love working with their hands and making everything, David and Ara have very different styles: he's a classic minimalist (favorite color: gray; favorite shape: the cube…) and she is a natural colorist. They've compromised by keeping the furniture simple, elegant, and somewhat sparse, to offset the vibrant paintings, quilts, and textiles. Most of the paintings on the walls are Ara's, although some good friends have also contributed pieces to their collection.

Style:Our style is a compromise between my husband's love of minimalism and natural materials and my own obsession with color, pattern, and texture; our house is an extension of the art-making at the center of our lives. We both love making everything ourselves, so most of what surrounds us is handmade by one of us, or our artist friends. This includes a lot of the paintings, ceramics, and furniture that you see—as well as the house itself. By choosing simple, elegant furniture, we ended up being able to incorporate a lot of my own large abstract paintings, and the rugs and quilts I adore collecting at yard sales, without our space feeling too cluttered. Nearly everything else has been picked out of the trash and refurbished. That's a blessing, since with a baby, two mischievous dogs, and a constant need to improvise spatial arrangements to accommodate our art practices, nothing can be too precious.

Inspiration:As artists and teachers, we are obsessed with the history of art and design. We are most inspired by the modernist styles that flourished from the 1920s to the '60s: the Bauhaus, Josef and Anni Albers, and the creative ferment at Black Mountain College, on through the minimalism and lyrical abstraction of the 1960s. Even though we live in an urban neighborhood in the frigid Northeast, we like to bring inspiration from other favorite places, like the American
Southwest, into our home. Most of all, however, it is the creative live-work spaces of other artist friends that model how to raise a family (of humans and/or animals) while still finding a way to make art. I'm thinking of the old farmhouse with three (!) studio barns that Scott Sherk and Pat Badt renovated in Pennsylvania, the late Carolee Schneemann's magical eighteenth-century stone house in New York's Hudson Valley, the ever-shifting architectural oasis that Iwonka Piotrowska and David Resnick improvise to house their three amazing children and countless animals in suburban Long Island, and the old Tribeca studio of my friend and mentor, the painter Ronnie Landfield.

Favorite element: When I asked my husband this question, he surprised me by saying it was my paintings. (I always thought they were too colorful for him!) When he asked me, I said it was the fact that he built almost everything in sight. (Perhaps this surprised him since I'm always trying to convince him that we need to build yet another project.) I guess the things we love most are the things the other person made.

Biggest challenge: Far and away, our biggest challenge is the nearly impossible task of keeping the house safe for our two beloved dachshunds, who are not supposed to jump on any furniture but love to be as high up as possible and don't listen to a word that we say. Compared to that, cleaning up after the tsunami-like force of our two-year-old feels like a breeze.

What friends say: When our best friend first saw our house in its original, disastrous condition, he warned us that buying it was going to be the worst decision we ever made, and that the nightmare of renovating it was going to end in divorce. Little did he know we'd love each other even more after the adventure. Now he admits that buying it might have been the best decision thing we ever made.

Biggest embarrassment: How many times we have to have our carpets cleaned because our dogs pee on them with impunity.

Proudest DIY:Ummm… The whole shebang. David gutted and rebuilt the whole place in an eight-month blur of sweat and improvisation with the help of our friend Steve Kircoff. I painted and did all of the finishing. We also made so many of the objects inside.

Biggest indulgence: The two Chrysler Building-inspired Art Deco lights that hang in our entrance hall. There was never enough light in the old, one-bedroom apartment that we used to rent, so we put in fixtures everywhere. Then we were faced with the overwhelming project of finding 18 beautiful chandeliers on a small budget. My dad bought these two for us as a housewarming present, and every time I turn them on, I feel like I just stepped into a Hollywood movie from the 1930s.

Best advice:Make friends with artists and buy their art. Alternately, make friends with artists, and help them out however else you can. There's not a single artist I know who doesn't have a storage problem, and if you are generous with what you share, you might find yourself the lucky recipient of one of their works.
Dream Sources: Live-edge furniture from George Nakashima's studio, carpets from ABC Carpet and Home, a painting from Ronnie Landfield, ceramics from Teco and PawenaStudio, hand-dyed quilts from Salt + Still, light fixtures from Lambert et fils, antique textiles from Henry and Minna, both in Hudson, New York.,

Thanks, Ara and David!
PUBLISHED: AUG 6, 2019

Image:
Pat Badt (left) altered postcard & small painting
Rachel Sherk (right) altered photograph & collage

Mother Daughter

@ maps
233 Smith Street, Brooklyn


Saturday June 29 - 30, 2019
On the Rocks @ Susan Eley
ON THE ROCKS

Badt, Sedona, oil on support, 36 x 18

On view June 26 - August 29, 2019

Susan Eley Fine Arts
46 West 90th Street, 2nd floor, New York, NY 10024
Gallery Hours: Monday-Thursday, 11am-5pm and by appointment
917.952.7641

On the Rocks will feature some 60 paintings, works on paper, monoprints, photographs and sculptures that depict majestic mountain ranges, rocky crags, bluffs, peaks, hills, steep cliffs and monoliths.

Sound Circle
immersive sound, field recordings and more

MAPS
music.art.puppets.sound
233 Smith Street Brooklyn

Friday June 21 2-9PM
Saturday June 22 2-6PM
Sunday June 23 2-6PM

free
A View from the Easel on Hyperallergic, 5.10.2019
Rt 22 Haiku (at Soft Machine) Pat Badt and Scott Sherk
Spring 2019
Multi-channel sound, paintings, postcards
variable

Rt 22 Haiku with 6-channel sound spatial sound, altered postcards, paintings and a pendulum speaker is a collaboration with Pat Badt and Scott Sherk for Soft Machine Gallery, opening May 2019.
Pat Badt is pleased to be included in the travelling exhibition:
Freed Formats
Ridgefield Guild of Artists 34 Halpin Lane Ridgefield, CT 06877
Mark Twain Library
439 Redding Road Redding, CT 06896
25th Anniversary at the Painting Center, 2019
Pat Badt is pleased to be included in the 25th Anniversary Exhibition at The Painting Center, 2019
Pat Badt is pleased to be participating in two exhibitions Fall 2018:

SWAMP at the Hamilton Street Gallery, NJ with Election 2016 from the Boxwork group (left).

and

BlackOut at the Ashton Gallery, San Diego, CA with Shimmer from the I Remember series (right).




Fall at The Third Barn, 2018
FALL AT THE THIRD BARN
Sound Installation / Performance
Seth Cluett
and
Art Installation
Fredrick Wright Jones
at
The Third Barn
(Located in Lehigh County, PA)
Saturday September 29th
About:
Seth Cluett
is a composer and visual artist who creates work that explores everyday actions at extreme magnification, examines minutae by amplifying impossible tasks, and tries to understand the working of memory in forms that rethink the role of the senses in an increasingly technologized society. Ranging from photography and drawing to installation, concert music, and critical writing, his "subtle…seductive, immersive" (
Artforum
) sound work has been characterized as "rigorously focused and full of detail".
Fredrick Wright Jones
is an Assistant Professor of Art at Muhlenberg College. FWJ says: "I work at the crossroads of function, play and ritual. This folkloric work is caught in an ethical Middle Passage between dutiful responsibility and post-punk cynicism."
Sounds in the Orchard 2018
About Michael J. Schumacher: MJS is a composer working with all manner of instruments and styles, including symphonies, song cycles, works for solo piano in the minimalist/avant-garde, rock, and ambient styles. He works with electronics, specializing in computer generated sound and processing of acoustic instruments. He uses many instruments including prepared electric guitar, piano, and lap-top computer. Many of his pieces are presented as "sound installations," a style between composition and sculpture.
Pat Badt included in the exhibition WARMER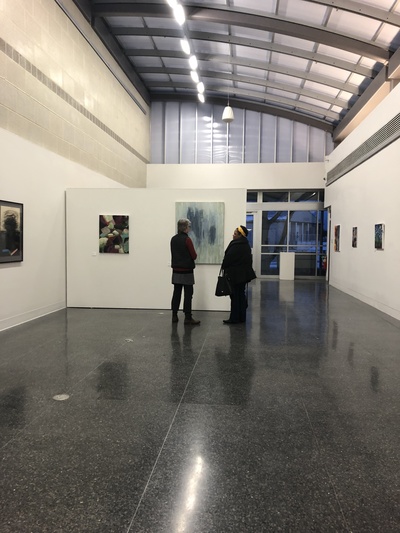 Artist Lecture and Jurors
soundMIGRATION: Scott Sherk's Snow Geese Take-Off is included in


soundMIGRATION
soundart in a global context
LIST OF SELECTED ARTISTS
from Taiwan, USA, Georgia, Sweden, Switzerland, Indonesia, Bolivia, Italy, UK, Norway, Brazil, Israel, Nigeria, France, Pakistan, Canada, Germany, Spain
Jonathan Sherman aka JFS (USA/Taiwan) – Household Waste Remix, 2017, 9:17
Amelia Marzec (USA) – Future Syndrome, 2017, 4:17
Caitlin Foley & Misha Rabinovich (USA) – Kohotume, 2016, 5:55
Four Lines (Georgia) – Story of the Night, 2017, 3:30
Wilson Butterworth (USA) – Golden Gate 
year of creation: 2015 
, 5:31
Meri Nikula (Sweden) – Fatima's Tears, 2016, 3:30
Marc Lee (Switzerland) – SECURITY FIRST, 2015, 4:28
Le Tuang Hung (Vietnam) – Valley of Songs, 2017, 9:21
Bambang Dwiatmoko (Indonesia) – Ladrang Synthetic , 2012, 4:12
Daniel Bargach Mitre (Bolivia) – before and after valparaiso (mapuche), 2017, 07.32
Lorenzo Fiduccia (Italy) – 11 Variations on Bach's portrait, 2016, 3:17
George Cloke (UK) – Year In Review (10 Minute Version), 2017, 10:00
Ximena Alacron (Norway) – Suelo Fértil Audio Essay, 2016, 20'43"
Scott Sherk (USA) – Snow Geese Take-off, 2017, 3:06
Siou Ming Wu (Taiwan) – Lingering Sound, 2016, 01:28
Paolo Pastorino (Italy) – Matérica, 2017, 4:33
Stephen Bradley/John Sturgeon (USA) – In The Neighborhood, 2017, 3'47"
Sonia Guggisberg (Brazil) – Migrant Dream, 2017, 10:00
Harai Izenberg (Israel) – Spalax, 2017, 8:04 minutes
Jere Ikongio (Nigeria) – Eko Blues, 2015 – 2017, 05:41
Sarah Ouazzani (France) – Chat-huant, 2017, 7 :30
Nicole L'Huillier (USA) – Nothing (but the textures of my body), 2017, 4:29
Kanwal Tariq (Pakistan) – Untitled III, 2017, 1:13
Simon Hutchinson (USA) – Planned Obsolence, 2015, 6:37
Adam Stanovic (UK) – Foundry Flux, 2016, 10:00
Brad Carlile & Angelica Clendering (USA)
Ben Skea (UK) – No Heads, No Centre, 2017, 04:14
Paola Santillan (Canada) – 6 etudes électroniques , 2016, 6:28
Ryan Hoover (USA) – Sounds of India I: Fatehpursikri Fort, 2009, 3:18
Bernhard Wöstheinrich (Germany) – Unpossessed, 2017, 08:07
Tomas Laurenzo (Hongkong) – "Simple Background Noise: Movement and Stillness", 2016, 3:18.952
Tim Howle & Paul Dibley (UK) – The Phantom Ride, 2016, 9'12"
Wayne Clements (UK) – Chromo1x50gunfire, 2017, 10:00
Timo Kahlen (Germany) – Footprint, 2014, 1:01
JAime Yakaman (Spain) – Identidades sonoro-espaciales 1, 2 y 3, 2013-2015, 8:07
Marco Stefanelli (Italy) – Ave Europa, 2016, 09:59
Marcellina Wellmer (Germany) – 52.2297° N, 21.0122° E // 52.5200° N, 13.4050°, 2017, 5:03
Edward Morin (USA) – : Sonic Variations on the Goldberg Variations – Variation I, 2017, 02:51
Laura Netz (UK) – Medial Ages, 2017, 20:00
Tom Bogaert (Switzerland) – It's Grim Up North, 2017, 02:33
Scott Hall (USA) – Sad, Tragic, Eventually (London Drone), 2013, 3:36
Aaron Oldenburg (USA) – Alone in the Sun, 2016, 00:01:30

Scott Sherk has an article appearing in the October issue of iContact!, an issue on light and sound.

Cor + Som: Filling an Alentejo castle with colour and sound
by Scott Sherk
link to article: eContant!
Landscape Reformed / Scott Sherk
Reformation Reformed
An invitational exhibition envisioning ongoing reformation.

Concordia Gallery
Oct. 19 - Nov. 15, 2017

Concordia College
Minneapolis, MN


Color: Primary to Tertiary
Color: Primary to Tertiary

Juried by Lilly Wei

Artist Reception – Friday, November 3rd 6-9 PM

November 3rd – December 3rd

Artists

Mia O, Natalie Christensen, Ruth Lozner, Jessica Alazraki, Joseph Heathoctt, YaFu Wang, Tracy Child, Florence Alfano, McEwin Dorian, Lee Zoya,
Taylor Lydia Dildilian, Gail Flanery, Joanne Handler, Crystal Pei, Jenna Lynch, Pat Badt, Phoebe Sonder, John Francis, Shyun Song, Tyler Bohm,
Marla Mossman, John Bassett, John Gallagher, Jim Nickel, Conny Goelz-Schmitt, Shanlin Ye, Frances Kuehn, Jon Coffelt, Jing Xu, Myra Eastman, Susan Greenspan, Tom Wheeler, Andra Samelson, Heather Bause, Katie Barrie, Jessica Houston, Michelle Dyrness, Stephanie Lehr, Colleen Cunningham, David Francis, Irina Shoyhet, Joan Grubin, Alison Kudlow, Charles Anselmo, K E Sekararum, Tad Philipp, Tanya Synar, Joanna Madloch, Joshua Littlefield, Bren Galvez-Moretti, Arthur Celedonia, Beverly Barber, Joan Easton, Maya Kabat, Loren Erdrich, Erica Licea-Kane, Jo-Ann Acey, Monroe Hodder, Patrick Affourtit, Harley Grieco, Lisa Hesselgrave, Avani Patel, Jo Wood-Brown, Julie Eisenberg Pitman, Wilfred Brunner, Winnie Sidharta, Jane Armstrong, Liz Moore, Shiloh Cinquemani, Anthony Bailey
Experimentation/Improvisation
October 19 – November 17
EXPERIMENTATION/IMPROVISATION:
Pat Badt & Scott Sherk, Lyn Godley, Katja Loher, Robin Rhode, John F. Simon Jr., Anne Spalter, Nicki Stager and Genevieve White

Curated by Rhonda Wall and Rick Salafia

Miller Gallery
Kutztown University, PA


We are happy to announce a new CD release on 3LEAVES!
Scott Sherk's 'Alentejo' is now available through the label's webshop in a limited edition. You can listen to a preview track of the album on SoundCloud here:
https://soundcloud.com/3leaves/scott-sherk-alentejo-upcoming-album-excerpt

purchase limited edition CD from 3 LEAVES: http://3leaves-label.com/3lstore/index.php?route=product/product&path=61&product_id=96

REVIEW
Scott Sherk ~ Alentejo
With Alentejo, we welcome back the 3leaves label following a two-year absence. It's also a return to recording for Scott Sherk, who defines himself as "a sculptor who often works with sound". This quiet release offers a gentle way for the label and artist to reemerge. The disc is the audio portion of a larger installation in the Castle of Evoramonte, which also includes a color component from Pat Badt.
Alentejo, Portugal is described as "a sparsely populated area of gentle savannah with cork oak and ancient olive trees". As such, it lends itself to thoughts of tranquility: to the frantic, a slow pace, and to the overstimulated an opportunity to re-encounter life's simple pleasures. The first is a night under the open stars. As one listens, one imagines an area removed from light pollution, in which the nuances of the sky may be enjoyed. While we hear mostly crickets and a faraway dog, we think we hear the calling of the cosmos, the music of the spheres. More musical is "Sheep", which also features an expanded role for the dog. The bells are the highlight. With the sheep so subdued, the encounter comes across more as a herd of clappers. The wandering, speaker-to-speaker tones (repeated later in "Wind") produce a feeling of movement, walking the savannah with an improvised stick. The crickets will receive their spotlight later on as well, their voices manipulated in such a way as to provoke the question, "what sort of mates might these frequencies attract?"
For those immersed in urban environments, the listening experience may come as a shock. There are still vast, unhurried spaces in the world, spaces in which one might hear only a single conversation in a castle. Yet even in Alentejo the outside world seeps in, as proven on "Drone", which magnifies the intruding resonances of civilization. Offering counterpoint, the album closes with the sound of wind: soft and subtle, but capable of great fury, enough to engulf all other sounds should it so choose. We boast that we've tamed the world, but it's only an illusion. (Richard Allen)

REVIEW
Scott Sherk: Alentejo
from Textura (site link:click here)
3LEAVES
A sound sculptor and Professor of Art at Muhlenberg College, Scott Sherk uses his fine-tuned sensibilities on this 3LEAVES recording (available in 200 copies) to render the Alentejo of Portugal into compelling sound form. A number of years ago, he produced field recordings of walks taken through New York City, Los Angeles, and rural Pennsylvania; recent projects have reflected a growing interest in the ambiences of spaces, and to that end he's created portable spaces replete with their own audio environments. As beneficiaries of the Foundation OBRAS, an art residency program in Portugal, Sherk collaborated with painter Pat Badt on an installation titled Cor + Som (Color + Sound) based on their Alentejo experiences that was presented at the Castle of Evoramonte; as a document of the audio portion of the installation, Alentejo in effect exemplifies both the characteristics of a self-contained audio environment and walking tour, given how effectively the recording's seven pieces constitute a sound portrait of the locale.
The Alentejo itself is a windswept and sparsely populated place filled with ancient olive trees, pastures, dusty fields, prehistoric stone sites, orchards, and a stone castle, and as such impresses as a setting that has remained pretty much the same for centuries. Though Sherk generally refrains from imposing himself too conspicuously on the field recorded material, manipulations are sometimes evident, albeit subtly. Notes included with the release clarify that "Crickets," for example, contains the insects' sounds only, yet also state that he "slowed them down and stretched them out"; similarly, "Silent Valley" incorporates recordings of rustling grass, wind, insects, and birds, but he also "used the moments of sound to generate corresponding sine tones." As a result, whereas "Sheep" registers as a relatively untainted sound portrait of a dog protecting a herd, "Silent Valley" sounds closer in spirit and form to an electronica track equipped with echo-heavy synthesizer flourishes and minimal beat elements. There's little question that contributions by Sherk also figured into the content of "Drone," an eight-minute soundscape that sees insect and bird sounds undergirded by industrial hum.
Elsewhere, with accents of light streaking across a cricket-laden backdrop, Sherk captures the nocturnal character of the region in "The Night of Falling Stars"; "Castle" feels hermetic by comparison when the Evoramonte structure's thick stone walls and high vaulted ceilings turn a standard conversation into a reverberating mass of pure sound. Needless to say, the seven pieces, as distinct as they are from one another, enable the listener unfamiliar with the locale to feel as if the Alentejo region has been explored, even if the 'visit' is one refracted through Sherk's presentation design.
June 2017
SonanceZOELLNER
Zoellner Art Center
Lehigh Univeristy
Bethelhem, PA
4/10/17-- 12/10/17

SonanceZOELLNER is a sound installation by Scott Sherk within and outside the Zoellner Arts Center at Lehigh University, Bethlehem, PA. Field recordings were made from 6 sites, and the processed sounds are re-presented in the specific places through specially designed sound units. SonanceZOELLNER has an opening recpetion on Thursday, April 20 at 6:00 and continues through 12/10/2017.

Video link

Artist Talk: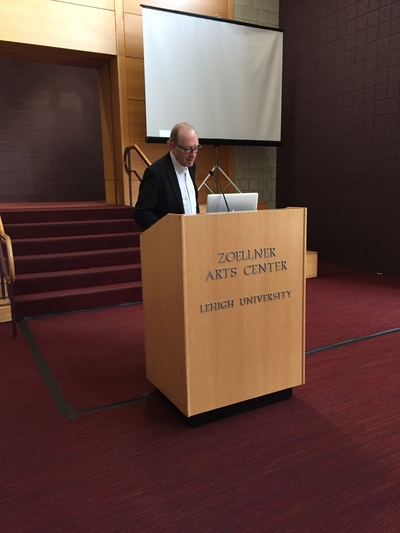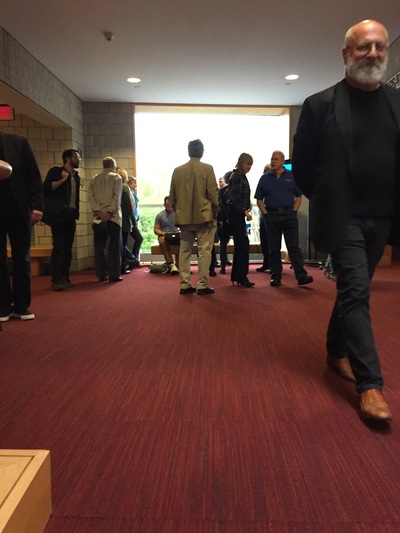 Edges | Transitions
Auzanne Arnold Art Gallery
Lebanon Valley College
April 6 - May 21, 2017

Edges | Transitions explores the moments of transition when one thing moves into another; the place where edges dissolve. The exhibition is inspired by Pat Badt and Scott Sherk's recent artist residency in Valletta, Malta. As an island, Malta is a continuous edge. Sharp cliffs define the edge of water and land, cultural conditions define an edge between Europe, Northern Africa, and the Middle East. Its geographic location and long history of conflict have defined it as place of transition.

This exhibition will include sound audio work, large-scale video and color interventions along with individual color studies and small-scale video/sound pieces. Viewers are invited to occupy a central viewing station (an island) to encounter a horizon of color, video and sound events. Additionally individuals works may be seen as boats on the water, developing individual sound-color interactions.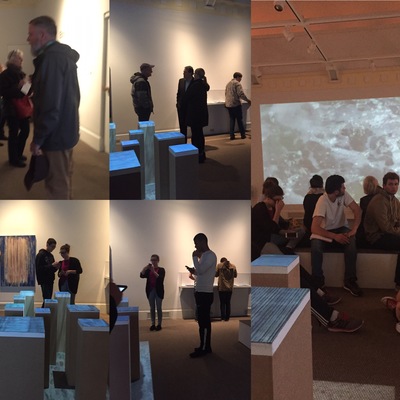 ARTISTS 2017 at LUAG, Lehigh University
ARTISTS 2017
January 25-May 28, 2017
LUAG, Lehigh University

Flow, this too will pass,
painting: oil on support, 3 panels each 12 x 48; sound, 4 speakers, audio equipment 4 channel sound
The Untitled Space gallery is pleased to present exhibition, UPRISE / ANGRY WOMEN, curated by Indira Cesarine, featuring the work of female contemporary artists responding to the current social and political climate in America in light of the recent presidential election. The exhibit will take place from January 17- 28, 2017, opening the week of the presidential inauguration, with several events to take place including an opening reception on January 17th and event on January 22nd which marks the 44th anniversary of landmark case Roe vs Wade.
The UPRISE / ANGRY WOMEN exhibit is presented in partnership with the ERA COALITION, a political organization that is working to support passage and ratification of the Equal Rights Amendment, and a portion of proceeds will benefit their Fund for Women's Equality. The Fund for Women's Equality is a charitable organization, working to raise awareness on gaps in the law that leave women without legal recourse from sex discrimination, and developing educational resources on the need for a constitutional provision to protect and promote equal rights for women. Founded by Jessica Neuwirth, author of "Equal Means Equal", the ERA Coalition board also includes Gloria Steinem, Teresa Younger and many other prominent women's rights activists.
BAND at the Painting Center, NYC
BAND
Curated by Stephanie Buhmann
Pat Badt
Julie Shapiro
Bettina Blohm
Kim Uchiyama
Marthe Keller
Joan Witek
The
PAINTING
C
enter
547 W. 27th St., #500
New York, NY 10001
November 29 - December 23 2016
Reception: Thursday, December 1, 6-8 p m
Frames & Fragments and Sound Shadows at Fox Gallery
21St Century Abstract Painting and Sculpture
21st Century Abstract Painting and Sculpture
Curated by Gerald and Marijn van Oosten

September 29 – October 21, 2016

Rush Art Gallery
526 West 26th Street suite 311
New York, NY 10001
Gallery Hours: Wednesday-Saturday 12-6 pm

Installation in Castle of Evoramonte
Scott Sherk and Pat Badt fill the castle keep of the Castle of Evoramonte with sound and light. Opening on August 12 from 6:00PM - 8:00PM. Thru September 11. 10-1:00 and 2-6:00 daily. Evoramonte Castle, Evoramonte, Portugal.

catalog available: Cor + Som
August 2016: OBRAS Foundation Residency
Residency at OBRAS Foundation in the Alentejo of Portugal. Beautiful, intense, quiet...
Spring 2016: Painting Center, NYC
PAT BADT
Short Stories
The Painting Center
547 W 27th St #500, New York, NY 10001

May 24 - June 18, 2016
Opening Reception Thursday May 26 6-8 pm
Notes from Malta at Marshall Arts, Memphis, TN
deserted on a rock island in the middle of the Mediterranean, work resulting from our artist residency will be on view at Marshall Arts, Memphis late April.
ARTIST RESIDENCIES:

OBRAS Portugal, August 2015
St. James Cavalier Centre for Creativity, Malta, September 2015
Art from the Boros III at Denise Bibro
Due to the popular demand from our previous Art From the Boros shows, Denise Bibro Fine Art is excited to announce Art From The Boros III, on view July 23-August 15, 2015.
Out of hundreds of submissions, we traveled the city and pounded the pavement making studio visits to see the work of over 70 applicants, where only forty-plus artist were chosen. Their works are diverse in medium, aesthetics and content. Not only do they come from all socio and economic circumstance, the artists exhibited in this show have varied education backgrounds, from seasoned veterans of the city's art scene to great undiscovered and self-taught talent. The juxtaposition of styles and media creates a dialogue between a vast amount of work by artists of all ages, practices and cultures, regardless of which Borough they reside.
In a world that often projects galleries as jaded and inaccessible, we are demonstrating that we value and share the desire to keep up with the bustling creativity all around us. Our experience illustrates that one should always be open to thinking outside the box, taking risks, and informing your aesthetic vocabulary – if only to continue to appreciate and understand, or to be brave enough to inform and broaden one's world and visual horizons. We challenge the viewer to always be open and, of course, enjoy.
Artists Include:
Olga Alexander, PAT BADT, Whitney Wood Bailey, Marc Brown, Candace Browne, Naomi Campbell, Woody Campbell, Brian Cavanaugh, Jason Cina, Marilyn Davidson, Cara Enteles, Camille Eskell, Laura Fantini, Robert Franca, David Fratkin, Nikki Geula, Yuka Imata, Laura Karetzky, Sol Kjøk, Elizabeth Knowles, Paul Kruger, Olga Lamm, Anthony Locane, Jessica Maffia, Vera Manzi-Schacht, Jo Mar, Stephanie Marcus, Gail Miller, Bruce Minson, Michael Mut, Douglas Newton, Jean-Antoine Norbert, David Outhwaite, Ellen Paxson, Ben Ponté, Aleksander Popovic, Gail Postal, Claudia Sbrissa, Barbara Schaefer, Linda Schmidt, Deborah Simon, Jeff Sundheim, Suprina, Mark Taber, Mariyah Tareen, London Tsai, Ateet Tuli, Martha Walker & Junko Yamada
Hidden Objects Primary Sources
Pat Badt - Solo Exhibition

Cedar Crest College

Center for Visual Research
March 16 – April 17, 2015

Past / Present : Conversations Across Time
including an Installation/Collaboration, Pat Badt and Scott Sherk

Organized by The Third Barn
Allentown Art Museum

February 22 – May 17, 2015

Girl Band: ABSTRACTION ROOTED IN COLOR AND LINE
Martin Art Gallery
Muhlenberg College
January - February 2014

with catalog essay by Stephanie Buhmann
Scott Sherk: Surround
an exhibition of 8 channel sound works and more is open at Martin Art Gallery, Muhlenberg College from 8.28.13 - 9.28.13.
See video link at left sidebar. or click here
New review of Scott Sherk's New York Glyptic on Music [machine] at this link.
Scott Sherk's CD New York Glyptic was reviewed on textura.

Scott Sherk's CD New York Glyptic was reviewed on The Field Reporter.

Scott Sherk's CD New York Glyptic was reviewed on Sounds Like Noise.

Scott Sherk is featured guest host on Framework Radio playing selections from his collection and his recent New York Glyptic.

Scott Sherk's CD New York Glyptic is now available from 3LEAVES

Pat Badt and Scott Sherk's Blue Sounds, a collection of 18 paintings and sound, are a part of the permanent collection of the American Embassy in Riga, Latvia. Catalog released" Art Collection of the United States Embassy with an introduction by the curator Camile Benton.