Drawing Challenge IV
Pat Badt is please to be included in the Jason McCoy Gallery Drawing Challenge IV, an on-line show during the COVID-19 pandemic. The Drawing Challenge is a weekly call by the gallery for artwork that responds to a specific poem, song or sentence.



Drawing Challenge IV:

"Those who contemplate the beauty of the earth
find reserves of strength that will endure as long as life lasts.
There is something infinitely healing in the repeated refrains of nature -
the assurance that dawn comes after night, and spring after winter."

from Rachel Carson's (1907-1964) "Silent Spring" (1962)
---
Plain & Fancy at the Painting Center, NYC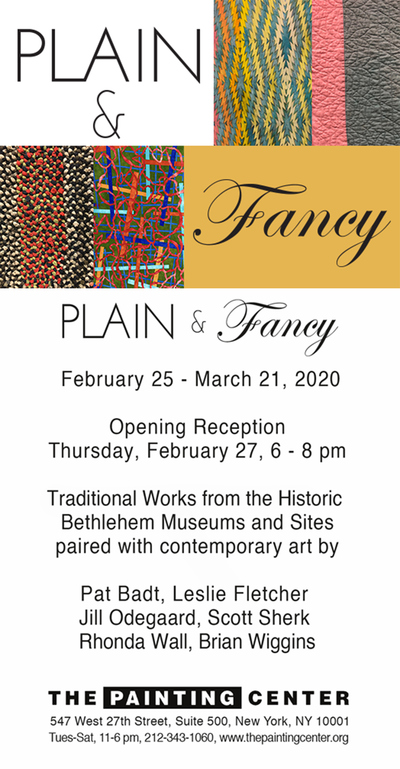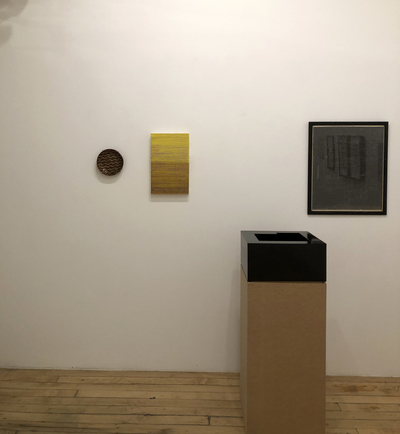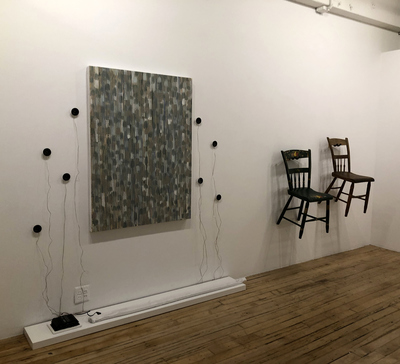 ---
Plain & Fancy at Cedar Crest College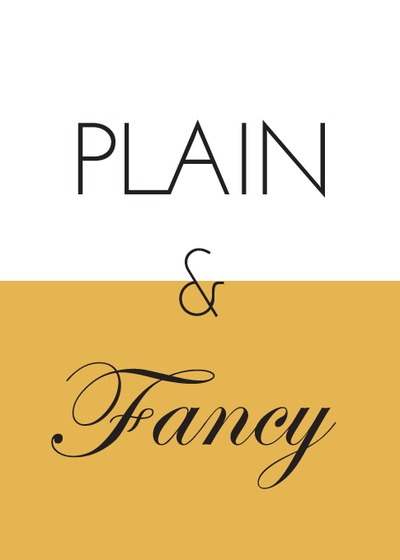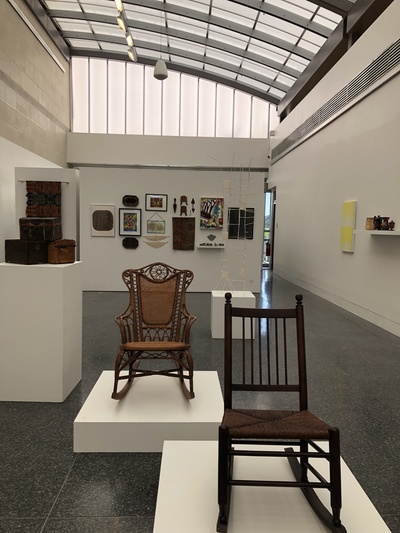 PLAIN & FANCY
organized by
The Third Barn

Traditional Works from the Historic Bethlehem Museums and Sites paired with contemporary art
by
Leslie Fletcher
Jill Odegaard
Scott Sherk & Pat Badt
Rhonda Wall
Brian Wiggins

1810 Goundie House
Historic Bethlehem Museums and Sites
September 21 through February 16, 2019
Center for Visual Research
Cedar Crest College
October 28, 2019 through February 9, 2020
The Painting Center
February 25 through March 21, 2020
The William J. and Pearl F. Lemmon Visiting Artist Gallery
Kent State University at Stark
October 1 through 30, 2020
Badt Sherk,
Tears of Rain
---
Plain & Fancy at Goundie House, Bethlehem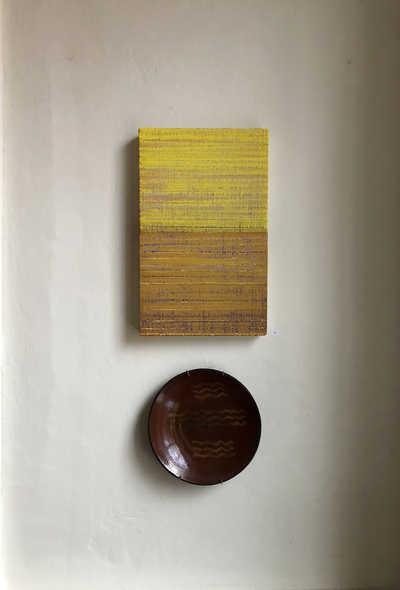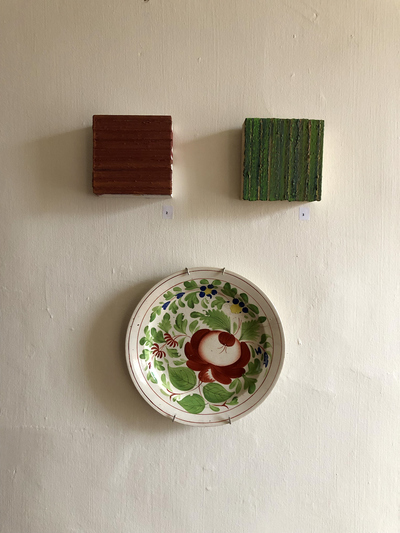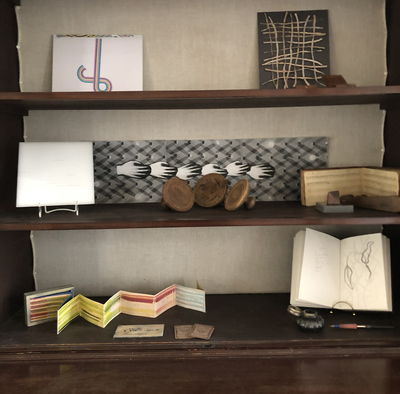 ---
Passing Bittersweet
​PASSING
BITTERSWEET

January 9–February 9
Williams Center Gallery ​
Guest Curator, Elizabeth Johnson

Passing Bittersweet features work that embodies ideas garnered from reading Lafayette alumnus Ross Gay's The Book of Delights. His chatty, humorous, open-ended essays were culled from a year of daily asking himself: "What delights me?" Self-study and identity merge with the places, people, books, and routines that make Ross Gay happy. From inside what he calls "intense fleeting attentions," Gay maintains a practice of acknowledging what is beautiful in the midst of the brutal.
The 25 artists of Passing Bittersweet were chosen not because they illustrate Gay's delights or process, but because their personal delights find aesthetic, physical ways to reframe negativity. The gathered artworks echo Gay's conviction that numberless, small, positive human actions and transactions dispel what is dark, lonely, and unjust. Passing Bittersweet honors Ross Gay, The Book of Delights, and artists who validate vulnerable, peripheral, and oft-overlooked treasures of common experience.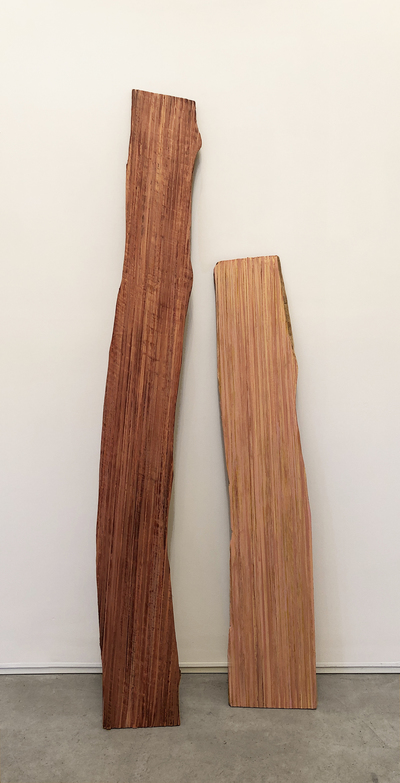 Badt,
Wood Sprites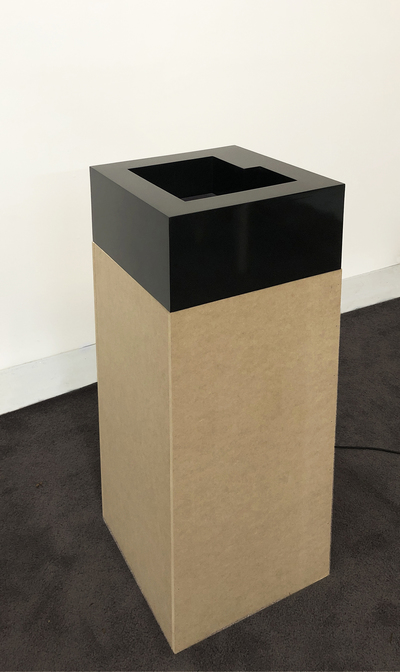 Sherk,
Cellar